ECO-DRIVE PRICE PLAN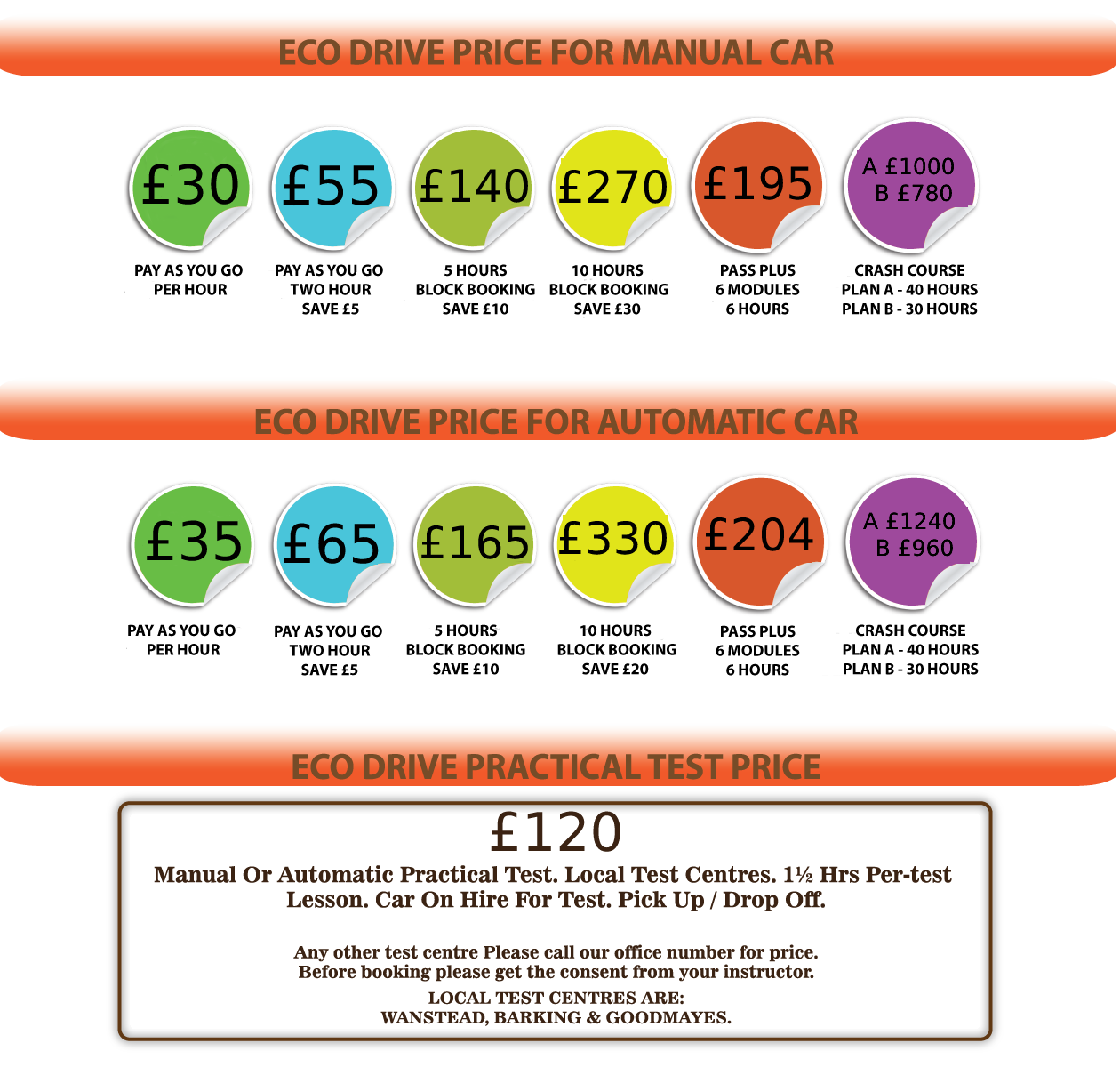 BEGINNER/LEARNER
People who are novice or have little driving knowledge. Learn everything you need to pass your driving test and become a safe and confident driver for life.
BLOCK BOOKING
Block booking courses are designed to save you money and time. You pay for the number of lessons in a single payment then book the lessons when it's convenient for you.
CRASH COURSE
The crash course is for people who need to pass their driving test quickly. This could be for number of reasons, for example you may need a car in the family or you may have a driving job and need a license. These courses take around 4-8 weeks. You could be taking 4-10 hours of driving lesson each week.
REFRESHER
Refresher course is for people who want to improve their driving skills. Including people who
Haven't driven for a long time after passing their driving test.
Have been out of the country and haven't driven in UK for long time.
Are finding it hard to keep up with the demanding fast moving traffic.
Took a long break from driving and lost confidence.
Are going for a driving assessment test. (this could be for a driving job)
Are going to teach a family member how to drive.
Want to improve their driving skill, etc.
One of our highly experienced instructor will help you resume confidence in driving. The duration of the refresher course varies depending on the person, most of the times it's about 8-10 hours of driving.